Box L and 6 packets of biscuits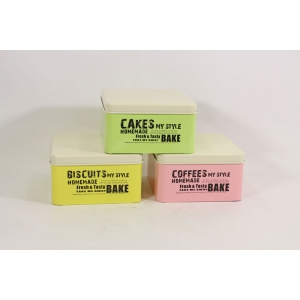 This metallic box vintage style comes in 3 pastel colours (yellow, pink or green). It measures 18x18x11 and allows to cosset with:
6 packets of crafty biscuits to choose from the full range (120g)

Warning : if you want to buy several boxes with differents biscuits, order the boxes one by one.
Please note : our boxes can not be sold singly

Customers who bought this product also selected...